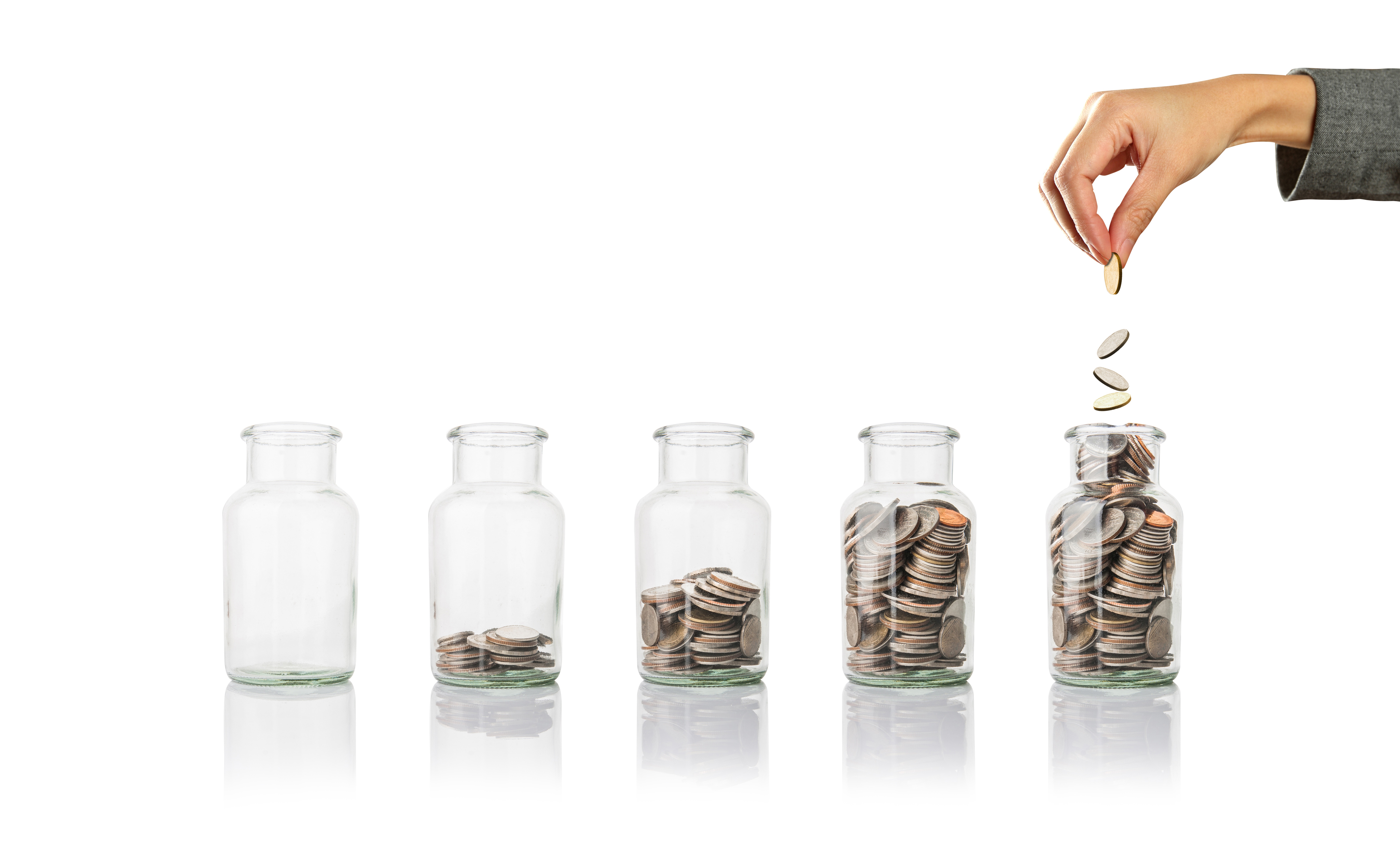 A disturbing number of aging Canadians today aren't saving or aren't saving enough for retirement.1 They are seeking financial freedom. That's not freedom from money. It's the kind of freedom they feel when they can do what they want to do and when they want to do it. Yet we all know that how we manage, invest and spend our money can have a huge impact on our life and our lifestyle.
The schools you went to probably didn't teach these important life skills. Most of you had to learn about money and money management the hard way; on your own, by trial and error; hopefully learning from your mistakes.
Here are five basics about money that stand the test of time. Use them regularly to help you improve your financial life and get closer to financial freedom.
Spend less than you earn: A long-term colleague of mine by the name of Wayne Cotton was fond of saying; "if your output exceeds your income, your upkeep will be your downfall." If you earn $50,000/year and you spend $51,000/year repeatedly, you'll end up buried under a growing mountain of debt. If you spend as much as you earn every year, you will never reach financial freedom. You will never be prepared for emergencies or major life changes. When you spend less than you earn, you can save for those dreams you have and be in a better position to deal with emergencies along the way.


Pay yourself first: I've written about this before. You're the one working for your money. Don't you deserve to keep some of it for yourself? Yes, keep it, not spend it. Doesn't your future self deserve to have some of that money set aside to support your dreams and expectations down the road?


Make your money work for you: You can only work so many hours a day. You can't keep it up for the rest of your life and you may not want to. The money you save can work around the clock with no time off. Work with an accredited financial advisor to properly invest your money so that it has the potential to earn more for you over the years. Diversify your savings into a variety of investments that can spread the risk you take and optimize your chances of reaching your goals.


Establish written plans: Plan for your future and that of your family. Where do you want to live? How much of a down payment will you need? How about that college fund? Or a business opportunity? And yes, plan for retirement; better yet, financial freedom. Set up an emergency fund that can deal with unexpected furnace, car and roof repairs; have insurance for medical bills, accidents and sickness. Having a retirement plan will ensure you have income when you're unable to work anymore or want to take a change of pace and direction.


Have a regular checkup: What have you saved so far? How are your investments doing? Do you need to rebalance your portfolio? Are your written plans and strategies working for you? Is your advisor giving you what you need to get ahead and stay ahead?
There's a lot more about money management than the numbers. It's about developing effective habits that express lasting values. The tools to help you make this work continue to evolve and improve. The basics don't change. A written plan can help you get on track and stay there, even if you take some detours along the way.
© 2019 by Peter Wouters. Republished with permission by Peter Wouters. For the complete list of articles, please visit here.
Related articles
Life & Money Matters: Pay Yourself First
---
1 Source: 32% of Canadians are nearing retirement without any savings and 53% don't actually know if they are saving enough. (Feb. 8, 2019 CIBC Poll); Growing Number of Canadians Unprepared for Retirement (TD Survey Jan. 15, 2019).
This blog reflects the views of the author as of the date stated. This information should not be considered a recommendation to buy or sell nor should it be relied upon as investment, tax or legal advice. Empire Life and its affiliates does not warrant or make any representations regarding the use or the results of the information contained herein in terms of its correctness, accuracy, timeliness, reliability, or otherwise, and does not accept any responsibility for any loss or damage that results from its use.
July 2019